Home 1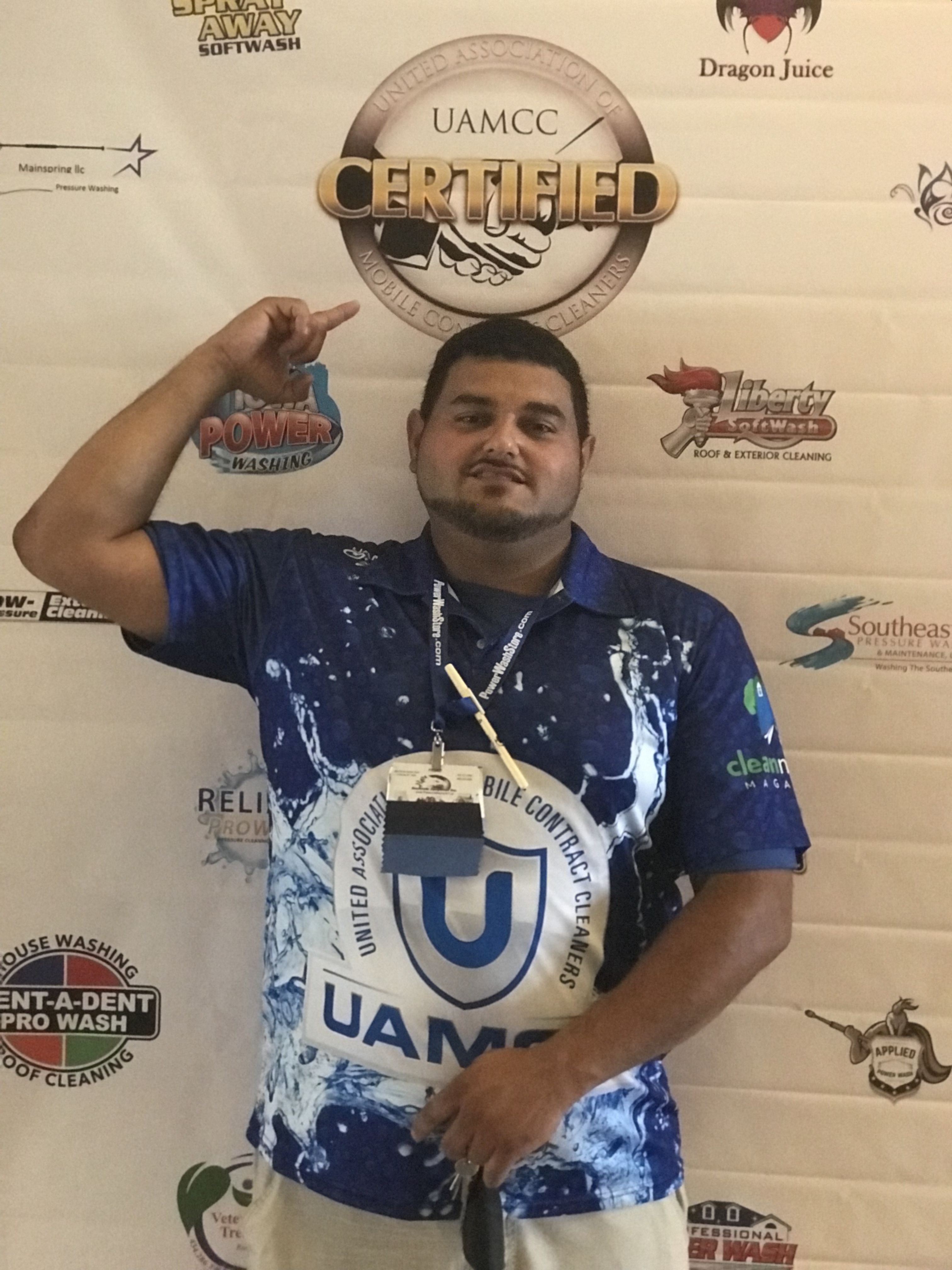 Welcome to Titan Pro Powerwash - Roof cleaning - Pressure washing - Services
Titan Pro Power Wash  – Roof cleaning – Pressure washing – Services was started in 2016 by Jason Claro. The company was established with a mission to build a business of satisfied customers that continue to call year after year. In order to achieve this mission, Jason has always focused on integrity, consistency and attention to details, three things that are often lacking in home service businesses today. Jason has spent over 19 years in corporate America working for Georgia pacific, But he has always desired to run his own business, mainly because many of the large companies he's worked for lack personal touch with their customers, something that Jason values. Jason is married to his high school sweetheart for nearly 20 years and has two daughters. In his free time he enjoys spending time with his family and he's also been a volunteer at several charities.
HIGHLY-TRAINED STAFF
We have highly trained staff that are prepared for cleaning your home or business.
QUALITY CLEANING TOOLS
We use the best Quality equipment available to achieve the best possible cleaning.
Fast & Effective SERVICE
We offer free demonstrations and estimates and do our best to fit your cleaning into our schedule in a timely manner.
INDUSTRIES WE SERVE
Our professional cleaning services are being served in the following industries.
Airports & Airlines
Schools & Universities
Auto Dealerships
Medical Facilities
Sports & Fitness Centers
Entertainment Venues
WHAT OUR CLIENTS SAY