COMMERCIAL
Soft-wash Building Cleaning
Titan Pro Powerwash provides professional cleaning solutions for all your home or business needs. We have a dedicated softwash system which allows us to clean your easy to damage areas such as your roof or siding without the use of high pressure which can cause you to have to potentially spend thousands of dollars to have it repaired. This system works great at removing algae,mildew and other unsightly blemishes to help restore the natural beauty of your home or business exterior all while using pressures comparable to your homes garden hose.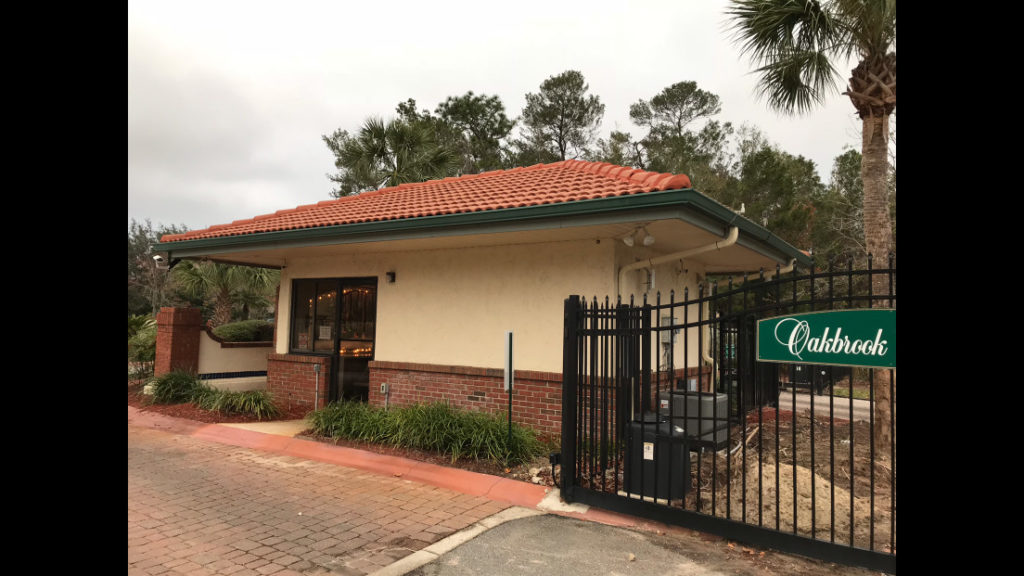 Many times surfaces at a shopping centers,restaurants and other commercial locations will require specialty pressure washing equipment such as hot water and steam cleaners to help remove chewing gum and biological stains.  Often water access is less than ideal and must be arranged for delivery, or hundreds of feet of hose must be brought to the job site. We always work around the schedule of the businesses in the retail center as to not impact business or commerce. Our crews will be working in the late night or early morning hours, so your facility is not impacted by our cleaning efforts.
The construction materials of the shopping center will also greatly impact the cleaning plan. Synthetic stucco (Dryvit), metal roofs, awnings, brick, concrete all have different cleaning requirements and different tolerances to pressure and chemicals. Each one of these variables must be considered as to not cause lasting damage to the surface being cleaned. Titan Pro Powerwash can analyze your whole project ( or even partial areas for spot cleaning) and address all surfaces and potential problem areas.
For your free quote or to discuss a pressure washing maintenance plan for your commercial property, please call Titan Pro Powerwash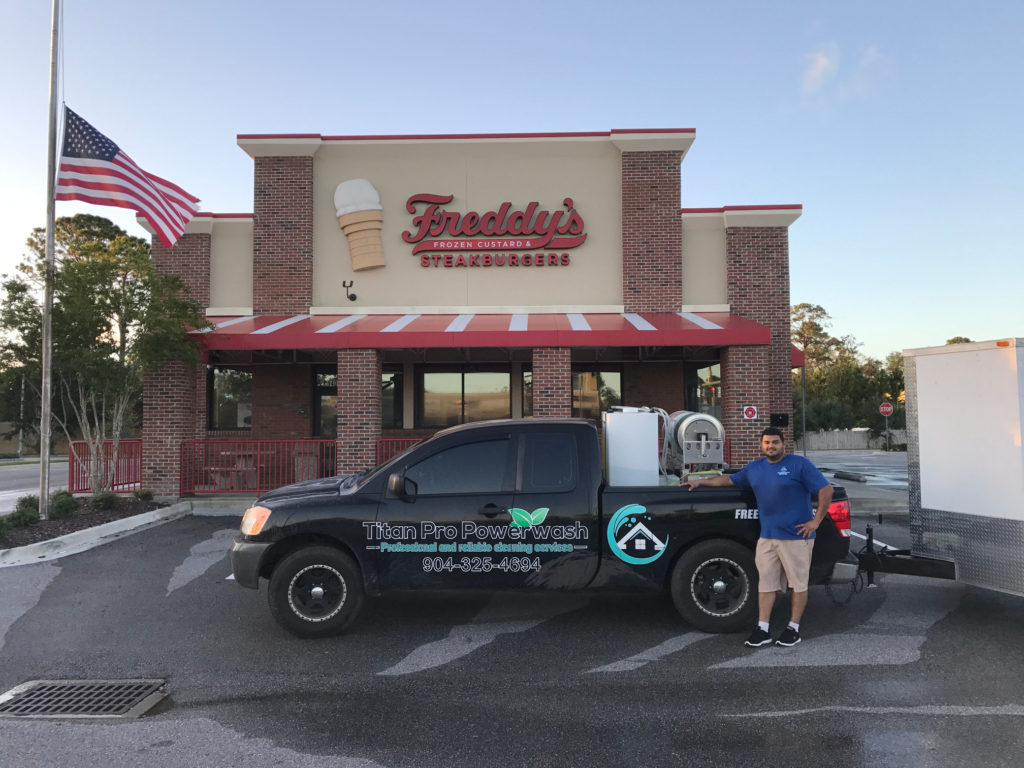 Dumpster pads are typically one of the dirtiest and most unsightly places of any business. Employees often leave trash laying around and food and oil decaying on the dumpster pad will leave it looking black, greasy and leave a foul stench which is very uninviting to your customers. We at Titan Pro Powerwash have heated pressure washing equipment and we are knowledgeable of which chemicals to use to sanitize your dumpster and dumpster pad to help to create a more inviting environment for your place of business. Remember first impressions are important. If your customers have to pass a smelly dumpster to enter your restaurant they may lose their appetite or decide to go somewhere else entirely. So let the pros at Titan Pro Powerwash take care of dumpster and dumpster pad